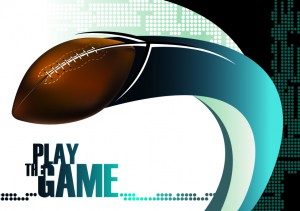 Oh, that blue pill! The Budweiser puppy had us teary and empowerment was an overarching, feel-good theme, yes we are still talking about the commercials from this year's Super Bowl.
And lot of lessons have emerged from the analysis of advertising around the big event.
Did you know men beat out women in social voice during the Super Bowl? They did, just barely, according to SalesForce.com. It also reported that 77 percent of the social conversation about one of the top five mentioned brands, Nationwide, was negative.
Katy Perry's followers were a social media force to be reckoned with, generating 3.4 million tweets during halftime, a more than 50 percent increase from Bruno Mars last year, according to reports. In addition to winning the Big Game, the New England Patriots won the social media game as well, picking up 47,000 new followers on Twitter.
Consider these key takeaways:
Even with all the tweets going on, Marketing Land reports that hashtag use fell 7 percent during the Superbowl. This decline may be because there were less calls to action in this year's advertising campaigns, ignoring social opportunities, according to Adweek.
The clear winner in the social media campaigns was Always #LikeAGirl according to Tech Crunch. It is also reporting this ad had the most social buzz during the Super Bowl, with more than 400,000 mentions counted by Adobe Social. Advertising Age explains how the commercial, which was adapted from a three-minute viral video with 54 million YouTube views in 2104 to 60-second Super Bowl spot.
Bloomberg and Daily Finance both report on the effectiveness of car ads. Bloomberg's video recap of their report does shed positive light on the auto industry using the Super Bowl as a way to intrigue viewers into going online learning more about their newer models that people do not know much about. Both sites agree that Mercedes Benz won the car ad campaign with their tortoise and hare spot featuring the new AMG model.
Mobile customers, alternative viewing platforms, international real-time viewers, social media as a marketing strategy and bang for the buck in digital space were the top five trends Mashable.com focused on in Super Bowl marketing.
Adweek pegs mobile games as a new area of growth for Super Bowl advertising revenue. This year, it saw 10-fold growth in this sector.