Do you know your company's core values? In a way, every CEO knows his or her company's ideals. The question is, could you recite them at a moment's notice? More importantly, could your employees do the same if asked?
Be careful not to just pluck ideals out of the sky. The danger of doing so is best illustrated by Patrick Lencioni, founder and president of the Table Group, who wrote this in an article published in the Harvard Business Review:
"Take a look at this list of corporate values: Communication. Respect. Integrity. Excellence. They sound pretty good, don't they? Strong, concise, meaningful. Maybe they even resemble your own company's values, the ones you spent so much time writing, debating, and revising. If so, you should be nervous. These are the corporate values of Enron, as stated in the company's 2000 annual report. And as events have shown, they're not meaningful; they're meaningless."
Your core values need to be real, and let's face it, grounded in reality. They need to set your company apart from every other company out there. As a CEO, you will be held accountable to these values as will every employee. But it must be done. And trust me, it will only benefit your company in the long run.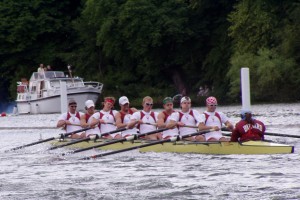 Putting your company's core values into just a few phrases is a little tricky. It just takes some practice to tease them out into simple and easily digestible nuggets of information.
When I founded Creative Marketing Alliance in 1987, I was an entrepreneur looking to build my business and my future. Along the way I've had many employees join the company- some have been by my side since the earliest days, while others have come and gone. The question became, how do we hire the right people and build the company for long-term growth? I decided it was time to formalize CMA's Core Values, a set of words and phrases that, when combined, would define the soul of the company. It wasn't an easy task, but it was a worthy one.
The book I have found immensely helpful in this process, and many others, is called Traction by Gino Wickman. It's a short, but powerful, read and offers simple yet impactful ways entrepreneurs and their leadership teams can focus, grow, and drive more enjoyment.
When it came down to develop CMA's core values I sat down with my senior leadership team and we each came up with names of employees who, in an ideal world, we would clone. We thought of who had the innate qualities that we wanted to emulate throughout the company. No surprise, many of the names overlapped. The tricky part came when it was time to distill exactly what those qualities were that we loved. It took several meetings and involved hearty debate. Here's what we came up with:
Client Passion: We create unmatched client loyalty by being passionately committed to what we do and the clients we serve.
Masterful Excellence: We provide something extra whenever possible. We strive to exceed our own and others' expectations.
Always Professional: We are professional in all that we do, say and represent.
Team Spirit: We recognize that the star of the team is the team. We supersedes me.
Enthusiasm: We radiate positive energy and energize those around us.
Accountability: We do what we say we are going to do when we say we are going to do it.
Meticulous Quality: We provide fanatical attention to consistency and detail.
Now comes the critical step. Once you create your core values don't just pop the document into a filing cabinet and forget about it. We hire every employee based on our core values. We ask every employee to post a copy of our core values at his or desk so it remains a constant reminder.
We review our employees against the company's core values, and yes, we've said goodbye to employees who didn't meet those expectations. Each month employees nominate a co-worker they believe exemplifies one of our core values. The recipient receives a gift card, a public shout out on a company-wide email, and their name and core value recognition noted on a company bulletin board.
Each quarter our leadership team selects one employee "Crew Star" who exhibits all of CMA's core values. We surprise that employee with a shower of confetti and an impromptu celebration. We then share that recognition on our social media channels and in the local media. The employee's photo is added to our Crew Star Recognition wall in the company lobby. I personally take the employee and their supervisor out to lunch and deliver the gift card. We make it a big deal because when you have treasured employees living and working alongside your company's core values it IS a big deal.
I know what you're thinking. "Sure, this sounds very nice, but how will it help my bottom line?" It's simple. If you have a company in which employees are unsure of your leadership or what's expected of them, that uncertainty can manifest itself into poor performance, confusion, and maybe even leaving for another job. These events cost you money in the form of human resources time and time spent hiring and retraining new employees. Remember, people work best when they know exactly what's expected of them to succeed. Show them how to succeed (i.e. your core values) and you will be surprised by their passion and dedication.
When your crew is all pulling in the same direction and working to achieve the same goals, there really is no limit to how far your company can go.