What makes a company great? Is it jumping on the latest trend or bandwagon? Sadly, no. Although, that would make things easier. As Jim Collins outlined in his article, "Good to Great," his analysis of nearly 1,500 companies found one consistent theme in those that outperformed the stock market at least three times during a 15-year period.
"In each of these dramatic, remarkable, good-to-great corporate transformations, we found the same thing: There was no miracle moment. Instead, a down-to-earth, pragmatic, committed-to-excellence process—a framework—kept each company, its leaders, and its people on track for the long haul. In each case…the victory of steadfast discipline over the quick fix."
The key is finding and following a pragmatic approach that will grow your company's profits. Trust me, this is not an easy process. As a CEO, your company is your baby. In the beginning, you probably held the role of receptionist, head of sales, accountant and public relations¬— all at the same time. As the company grew, you had to relinquish some control. And here's where I tell you it's time to give up more control.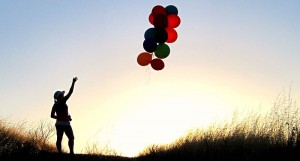 What I'm about to describe isn't an easy exercise, but I encourage you to try. In your mind, remove yourself from the company. Forget that you're the CEO. Forget what's happened in the past and what might happen in the future. And then ignore what's happening in the day-to-day operations. This is the time to objectively evaluate your company.
To do this at CMA, we used the concept of the Accountability Chart that Gino Wickman describes in his book, "Traction." I sat down with my leadership team and together we identified the company's 3-5 basic functions. Often, the functions will fall along three lines: sales/marketing, operations and finance. Now look at the business lines you've created and fill in the names of who has responsibility for each. Then, evaluate the following:
Are each of your primary functions equally strong? Ideally, they should be. If they're not, you've just discovered one area of improvement.
Is there more than one person ultimately responsible for a piece of the business? This can cause confusion and inefficiency. Streamline company operations by putting one person in charge of each business unit.
Think about where your own passion lies. Are you a creative, big picture person who likes to be out cultivating new relationships and establishing company culture? Or do you prefer managing many different moving parts and staying on top of a million details? Are you a visionary or an integrator? I would argue that most entrepreneurs are visionaries. I know I am.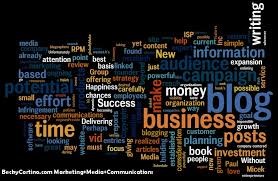 Decide who will manage the daily operations. I hired an integrator who leads and manages the business, someone skilled at overcoming obstacles and ensuring that all of the moving parts of the business are operating at peak efficiency.
The integrator does not replace the visionary CEO in any way. It's a complementary relationship that allows both leaders to follow their passion for the benefit of the entire company. The CEO doesn't get bogged down in the details and the integrator doesn't have responsibility for the creative vision.
But the process doesn't stop there. Continue to evaluate everyone in your company to determine if each person is in the position that maximizes his or her passion. Are the right people sitting in the right seats? In last month's blog, I outlined how we developed CMA's core values.
We measure each of our employees against our core values. We use our core values in times of hiring, firing, raises and evaluations. But we also evaluate employees by rating their intrinsic values. We ask, do they:
1. Get It. Truly understand their role and function.
2. Want It. A sincere desire to do what they are doing.
3. Capacity to Do It. Physically, emotionally and intellectually.
The goal is simple: We want to hire the best person for each position and then deploy them in the most effective way possible. By zeroing in on each person's unique abilities and allowing them to pursue that passion, our company and mission thrives.
In nearly 30 years, our company has never been stronger and I believe the sky is the limit for CMA. I hope you will join us on this journey.
Jeff Barnhart is the CEO of Creative Marketing Alliance. He can be reached at jbarnhart@cmasolutions.com.