Award-Winning Marketing Communications Firm Recognized for Nearly 30 Years of Service Dedicated to Helping Businesses Grow and Succeed
PRINCETON JUNCTION, N.J.—August 5, 2016— The New Jersey Senate and Assembly has recognized Creative Marketing Alliance (CMA), a full-service, award-winning strategic marketing communications firm, with a joint proclamation for being named Outstanding Small Business of the Year by the MIDJersey Chamber of Commerce.
"I am thrilled to receive this proclamation," said Jeffrey Barnhart, CMA CEO and president, whose firm was recognized for its history of helping businesses grow with branding, marketing and public relations. "When I began CMA nearly 30 years ago, I could not have imagined how the business has grown since then. It is truly humbling that we are being recognized by the state in addition to the Chamber for all the work the team has accomplished throughout the years."
Located in Princeton Junction, CMA has been a leading strategic marketing and integrated communications partner to mid-Atlantic, national and global organizations focused on business growth. The company's strategic marketing expertise and creative solutions for clients in a wide range of industries are held to a single standard — results.
"This special award and recognition from our lawmakers is an honor shared by the entire team at CMA," Barnhart said. "It celebrates the hard work achieved during the last 29 years in New Jersey for our clients across the state, region, nation and world."
Barnhart, of West Windsor, has more than 30 years of experience developing and implementing strategic programs to help numerous companies grow and achieve their strategic imperatives. His rich background includes the integration of sales and marketing through three mergers at Philips Lighting, and the launch of compact fluorescent lamps, one of the first energy-efficient, environmentally-beneficial lighting products in the U.S. market. He was also instrumental in launching the first program that advocated using new lighting technologies to reduce electricity demand—the precursor to the current Energy Star program.
To learn more about CMA, visit http://gotocma.com/cma-outstanding/.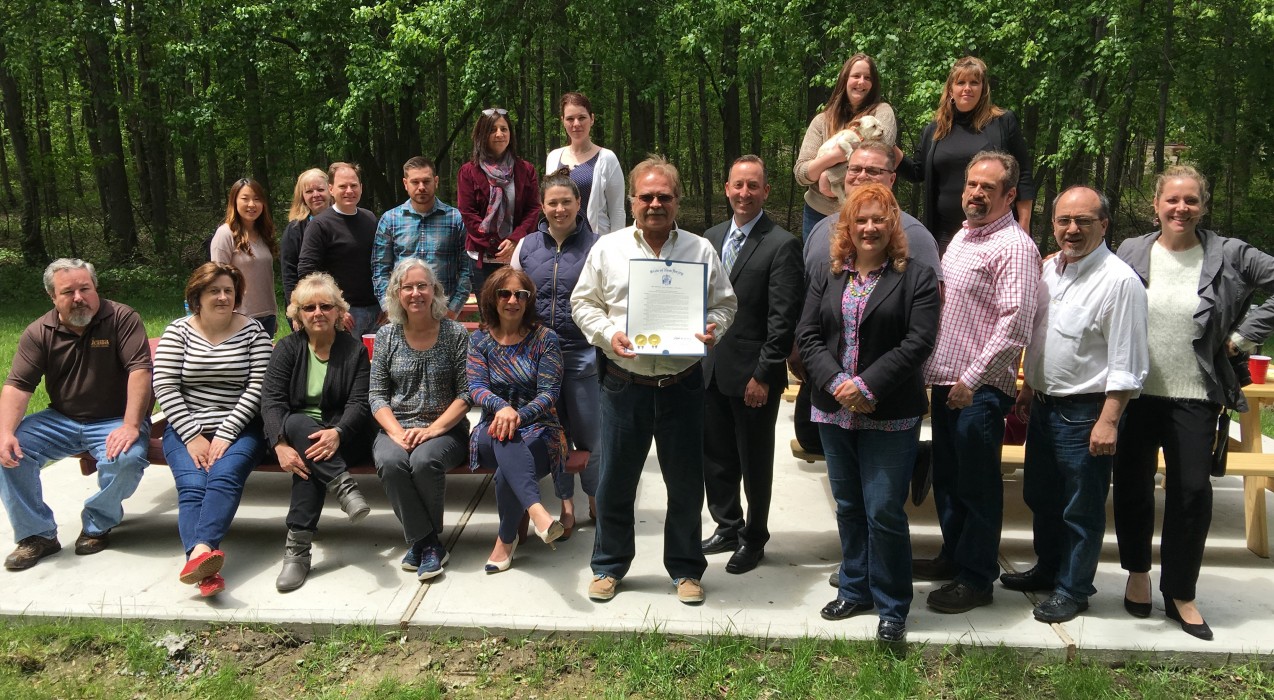 ###
About Creative Marketing Alliance
Creative Marketing Alliance (CMA) is a full-service, strategic marketing and integrated communications firm that delivers award-winning campaigns, recommendations and return-on-investment (ROI). CMA builds brands from a client-side, value-based perspective. It successfully launches and manages integrated marketing programs using Marketecture™, a strategic analysis process that helps clients understand how their company can be best positioned. Based in Princeton Junction, N.J., for more than 29 years, CMA provides innovative solutions in the areas of traditional design, interactive design, publications, public relations and social media with an in-house studio for advertising and creative design. For more information, please visit GoToCMA.com, call 609-297-2235 or email us at info@cmasolutions.com.